Welcome
Welcome to a brand new year! Before we know it, we will be leaving another school year behind us- Time flies, so don't waste your time- Do something great and enjoy high school. I hope everyone can get involved and do something fun. It's a wonderful time in your life, so take advantage of all you can. I really hope you are excited about learning some new things and meeting some new people. Each year is a fun and interesting journey. Enjoy the journey!!
I graduated in 1996 from Northern Arizona University and have been teaching here at Mingus since 1997. I am currently teaching Mathematics but have also taught English earlier in my career. This year I am teaching Honors Geometry, and Geometry, and two different classes of 8th grade Algebra 1 Students. It's fun getting to know new students each year, and I also love getting to teach students for more than one year. I hope we can make it a great year- The new things from last year are still here at Mingus, including advisory classes and Power Hour. I'm excited to have my advisory group back for their Junior year; then I can't believe you guys will only have one more! Power Hour is still happening, and it was a great intervention strategy to help more students be successful. If any of you need the extra help or time, do it- It will pay off. This year my power hour is the first part of lunch (Block A) from 11:25 - 11:51. Come see me at lunch if you are needing help!
I've spent many years coaching Freshman and J.V. Baseball, Freshman and J.V. Football, and I also coached J.V. Basketball for 2 years. I've helped as an assistant golf coach, the girls golf coach, and an assistant coach for track. They were all great years and I love seeing ex-students and athletes. I hope you get involved in some sport, activity, or club while here at Mingus. Our Theater and CTE classes and clubs are awesome, so find what you like to do and get involved; It will help make your high school experience that much better! Have fun here at Mingus- It's a great school!
Mr. Kitchen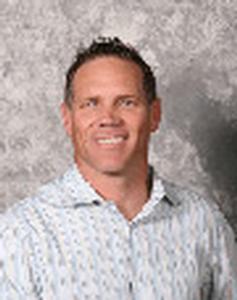 Mr. Kitchen